Happy Advent, Friends!
I love this season of anticipation and preparing for the celebration of the Lord's birth. It's such a special time to prepare your hearts and homes to let the hugeness of what we are about to celebrate sink in.
Amidst the church concerts this December, I'm taking some time to reflect and rest up before next year's touring begins!
After which I'm looking forward to coming to your church this spring and summer! (In fact I have some RARE summer dates still available.)
In light of that, I wanted to share an excerpt from my book about one of the VBS songs that I now sing at concerts and choirs have chosen to perform:
We believe, from "Ramblin' Road Trip VBS", 2005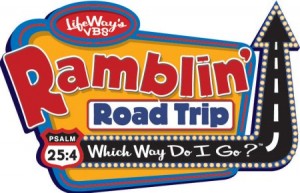 … Read More!
In the fall of 2003, I began working on the songs for the LifeWay's "Ramblin' Road Trip VBS, which was set to release in 2005.